Co-Patch News 2011: Issue 1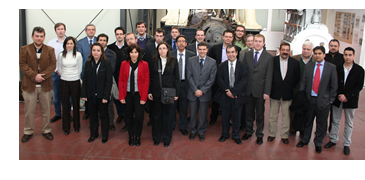 In January 2010 a consortium of 15 organisations from eight European countries kick started a three-year European (FP7) funded project on Composite Patch Repair for Marine and Civil Engineering Infrastructure Applications - Co-Patch
Concept
The basic concept of the present work is the definition of a new effective repair and/or reinforcement method for large steel structures with defects. Two basic steel structural types will be dealt with in this work, namely marine structures (mainly ships) and steel civil engineering structures (e.g. bridges).
Co-Patch Partners
The Consortium includes:
3 Universities:
National Technical University of Athens ( NTUA ), Greece
Project Co-ordinator: Associate Professor Nicholas G. TSOUVALIS,
School of Naval Architecture and marine Engineering, Division of Marine Structures,
Shipbuilding Technology Laboratory, 9 Heroon Polytechniou Ave, GR - 157 73
Zografos, Athens, Greece. E-mail tsouv@mail.ntua.gr
Norges Teknisk - Naturvitenskapelige Universitet ( NTNU ), Norway
The University of Surrey ( UniS ), United Kingdom
3 Institutes/Joining Technology Centres:
Asociación de Investigación Metalúrgica del Noroeste ( AIMEN ), Spain
Instituto De Soldadura E Qualidade ( ISQ ), Portugal
TWI Ltd. , United Kingdom
2 Ship Classification Bodies:
4 Shipyards and Shipyard associations:
3 Research and Consultancy Companies:
Wide International Interest in Co-Patch Activities
The Co-Patch consortium is delighted with the large number of enquiries and interest that has been received to date. The consortium would like to express its gratitude to all of them and in particular to those that have expressed their interest in joining the project as a Stakeholder.
The following companies have been subsequently short-listed and formally invited to join the consortium as Stakeholders and Technical Partners.
The Co-Patch First Stakeholders and Technical Partners Forum
On 11th and 12th January 2011, the Co-Patch consortium held its first Stakeholder and Technical Forum meeting in Paris, France. The Forum was well attended and there was a good mix of Marine and Civil sector representatives amongst the attendees.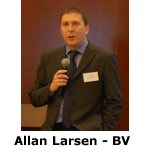 During both forum sessions attendees were able to discuss current technologies involving composite patch repairs of ships and other steel structures (Marine and Civil Engineering), the possible future needs of industry and the regulatory controls which may influence the use of these and which may require to be complied with in the future.
The forum comprised of two sessions held over two days. The sessions were made up of Partners and stakeholders on day one and technical forum members on day two. The venue for both days was the Evergreen Laurel Hotel which provided excellent facilities for the event.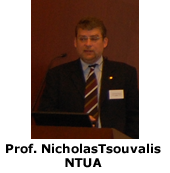 On both days the host, Allan Larsen of BUREAU VERITAS opened the forum by welcoming all the attendees and was followed by the Co-Patch Coordinator Professor Nicholas Tsouvalis who provided an overview of the Co-Patch project.
During both days, presentations and moderated sessions provided scope for discussion and an open exchange of information which will help to progress the project over the next twenty four months.
Open discussion was held with excellent exchange of technical know how related to strengthening and repairs of metallic structures using composite materials, applications procedures, and regulatory issues.
On 13th of January, the project partners remained for a third day of meetings which included the project steering committee meeting for which the venue was the Bureau Veritas head office in Paris.
Day-1 Stakeholders Forum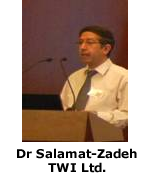 Following the opening and welcoming session, the role of Stakeholders Forum was discussed and Dr. Farshad Salamat-Zadeh of TWI presented a history of repair and strengthening of metallic structures (steel plate to today's composites materials).

Brian Bell of Network Rail, UK gave an informative overview of FRP repairs in the civil engineering sector.

There were four moderated and open discussion sessions on the following topics:
The benefits and problems with traditional repairs - Chaired by AS2CON
Knowledge and experience of composite patches - Chaired by METTLE
Benefits and problems associated with composite patch repairs - Chaired by AS2CON
Possible future uses of composite patch repair, including technical Q&A - Chaired by METTLE
Wrap up session - Chaired by SSA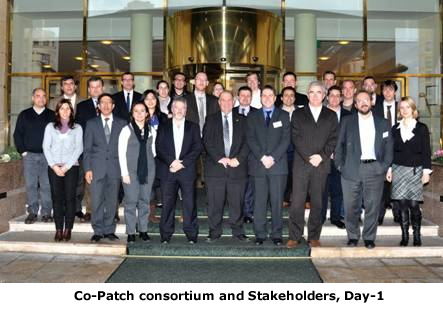 Day-2 Technical Partners Forum
Following the opening and welcoming session, the role of Technical Partners Forum was discussed by Marielle Labrosse of METTLE.
There were four moderated and open discussion sessions on the following topics:
Regulatory Process - Chaired by BV
Materials - Chaired by NTUA and UniS
Design, Surface preparation and application - Chaired by TWI



A presentation was given by Richard Lee of ESR-Technology on the "Inspection and Repair of Structures" as part of his collaborative work with Professor Simon Frost of Walker Technical.

Inspection and Q&A - Chaired by NTNU
Open Forum - Chaired by BV
Wrap up session - Chaired by SSA
An Alternative Method or a Futuristic Surface Treatment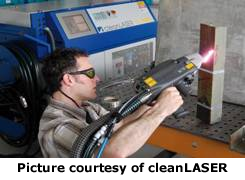 Surface treatment of metallic structures in preparation For bonding procedures is of critical importance. The current methodology tends to rely on the well established vacuum assisted grit/sand blasting technique and or needle gun. However, as newer technology becomes available, suitability and practicality of such systems needs to be established.
Dr. Salamat-Zadeh invited Jan Sommers, the CEO of cleanLASER to both meetings. The cleanLASER company is the only manufacturer that offers fibre-coupled, compact, mobile or stationary laser cleaning units, with 20 to 1000 watts of laser power for a wide-range of applications.
Stakeholders and Technical Partners Feedback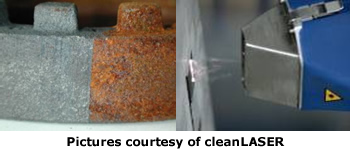 Jan gave a technical presentation on the technology and the capabilities of their system. The topic generated a lot of discussion, in particular related to the generated heat, risk of sparks, speed of operation and other health and safety concerns. Pros and cons of the system against traditional techniques were discussed and considered in depth.
Co-Patch Annual Progress Overview (Day-3)
The first year of the project has been very productive, with the majority of the Task activities being on schedule. The various repair application cases were defined for both the marine and the civil engineering sector and two stakeholders' forums were established with an inaugural meeting held as described in this newsletter.
Considerable work has been carried out on the monitoring methods and procedures for the quality assessment of the patch repair, defining in detail the methods than can be potentially used. The composite materials that will to be used throughout the project were selected and their mechanical properties were measured. A detailed design of the many small and mid scale tests was also carried out. Numerical modelling work was initiated. Although not being initially scheduled, a carbon/epoxy patch reinforcement has been applied on to a redundant cracked structure on the deck of a tanker, the aim being to assess the long term behaviour of the repair under real conditions. Many dissemination activities were also carried out, starting with the launch of the project web site and continuing with publishing information about the project in several magazines and international forums.
Co-Patch Plans for the Next 6 Months
In the coming 6-months period, the basic emphasis will be given to activities related to the performance of the many tests of patched steel plates and beams with many defects. The relevant numerical modelling of these tests is also a major objective for this period, followed by the application of NDT methods for monitoring the response of the patched joint under loading.